Building A Healthy Skincare Routine For Mature Skin
By Dr. Shari Marchbein, MD, FAAD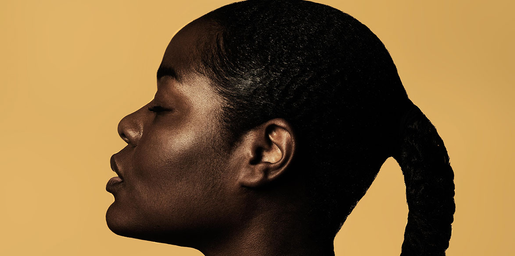 As a 42-year-old dermatologist and mother of 7-year-old twin boys, I am keenly aware of the aging process and the fact that after age 25, our bodies start producing collagen in the skin at a rate of about 1% less per year. This means that by the time we're 50, there is almost no new collagen being made, and the collagen that remains becomes broken down, fragmented, and weaker.
Skincare routines designed to prolong this process do not need to be complicated or expensive – there are lots of great drugstore options – but they do need to be consistent and started by our mid 20s at the latest. For the body, I love using moisturizing creams such as Vaseline Intensive Care Essential Healing Lotion throughout the year 1-2 times daily (at the very least within 60 seconds of coming out of a shower). For the face, a few key ingredients and steps should be incorporated into a daily skincare routine to help maintain healthy skin, including:
Gentle cleansing twice daily
A vitamin C serum and SPF/moisturizer in the morning
Retinoids (vitamin A derivatives) and a moisturizer or hyaluronic acid serum at night
Let's examine these and more so you understand the benefit of each and the important role they play in your skin care routine.
Cleansers
Before heading to bed, it is extremely important to remove makeup, dirt and pollutants that have accumulated on your skin during the day. Sleeping with makeup on/forgetting to rinse your face before bed is a big no-no as it can cause major acne breakouts, including painful cysts. On the other hand, over-washing your face can strip the skin of essential oils, leading to irritation and lack of moisture. Be careful to not wash your face more than twice a day.
Vitamin C
Vitamin C serums protect the skin from oxidative free radical damage and work best in the morning. Used under sunscreen, they also make sunscreen more effective. Vitamin C is a powerful antioxidant that helps protect from and repair free radical damage, can reduce the appearance of brown spots, and even out skin tone and pigmentation.
Sunscreen
Before you spend your money on antioxidant serums and retinoids, the most important first step is diligent daily sun protection. Sunscreen is the key to reducing the appearance of brown spots and preventing premature degradation of collagen and elastin. (Without proper sun protection, you are throwing away money spent on serums, retinoids and even injectables like Botox).
Sun damage happens 365 days of the year (yes, even in the winter). Because UVA rays travel through windows, whether you're indoors or outdoors wearing at least a broad spectrum SPF30+ every morning (even on cold and cloudy days) is the most essential part of a skincare routine for healthy skin.
Retinoids
In contrast to Vitamin C, retinoids are best used overnight as they increase collagen production and help repair the skin. Whether you use an over the counter or prescription strength, retinoids are an essential part of any skin care routine, especially for those interested in anti-aging benefits. Retinoids increase the rate of skin cell turnover, improve the texture of skin, minimize fine lines and wrinkles, and even out skin tone and decrease pore size.
To use: Apply a small pea sized amount to the entire face 30 minutes after washing your face at night. Use 3 times a week in the beginning. Dryness and peeling can be expected for 4-6 weeks.
One last step to consider for prevention is including peptides in your routine, which help build collagen and elastin.
Moisturizers
Lastly, moisturizing both face and body is also an extremely important daily step in your routine. Even those with oily or acne prone skin, and especially in those using retinoids given initial dryness, benefit because hydrated skin looks more plump, healthy, and vibrant.
As we get older, not only do we produce less collagen and elastin, but the skin also becomes depleted of ceramides, which are responsible for creating a healthy, intact skin barrier and maintaining proper skin hydration. Look for ceramides, glycerin, dimethicone, shea butter, petrolatum and hyaluronic acid in the list of ingredients as these are deeply hydrating.
The Slugging Technique
A pro tip for those with dry or sensitive skin: "slugging" face, eyelids and lips at night can be extremely beneficial for sealing in hydration. This is the process of applying a thin layer of Vaseline Original Healing Jelly as a moisturizer to seal in your skincare products overnight and then washing it off with cleanser the next day. I think slugging is a great skincare technique in the wintertime, but for those with aging skin and for those with dry or sensitive skin it can be done year round. Vaseline Original Healing Jelly is a moisturizing agent that is not only amazing at soothing irritated skin and promoting wound healing, but also acts as a protective barrier for the skin.
Treatments
Lastly, although procedures aren't right for everyone, treatments such as botulinum toxin, fillers and lasers can help round out a balanced routine for aging skin and need to be maintained a few times a year. I recommend seeing a board-certified dermatologist for the highest quality comprehensive care. These procedures are best used when coupled with a great skincare routine using sunscreen, retinoids, and antioxidants daily.
(Photo by Jessica Felicio on Unsplash)