Common Skin Conditions for People of Color: What to Look For
By Dr. Latanya Benjamin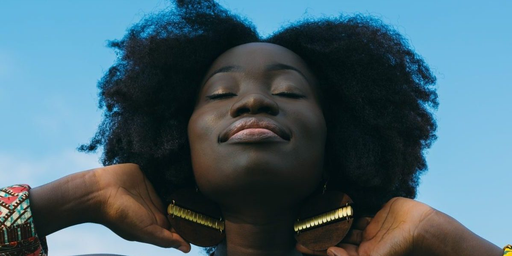 Systemic racism and healthcare inequities can negatively impact Black and Latinx communities, which leads to worse health outcomes for people of color – that includes care for our skin. As a physician I work to help achieve skin equity for all, through awareness and education.
It is so important for you to be equipped with information. Therefore, if you do come across a condition on your skin that doesn't look right, it's important to seek the proper care you need to accurately care for your skin – whether it's treatment from a medical professional or identifying the right products to remedy the condition.
What are some of the most common skin conditions that disproportionately affect people of color? Here are some to keep in mind:
Melasma ("mask of pregnancy") – characterized by brown freckle-like spots or darker blue-gray patches typically on the cheeks and face.
Post-inflammatory hyperpigmentation – a general term used to describe areas with excessive deposits of pigment in the skin.
Eczema – An itchy inflammation of the skin that can lead to a skin rash, itching or dry, scaly skin.
I have patients come into my office for all three, but I commonly care for post inflammatory hyperpigmentation on the body and hypopigmentation of the face. With the patients I see, pigmentation changes on visible parts of the skin, whether on the face or body is a big concern. This is because most people desire an overall even skin tone.
Under the umbrella of post-inflammatory hypopigmentation is a skin condition called pityriasis alba. Despite commonly being called "sunspots", pityriasis alba can occur year-round as a result of dry skin. Improvement can be seen with adequate and frequent moisturization. One of my favorite products to recommend is the Vaseline Healing Jelly All-Over Body Balm which is a convenient travel stick with Petroleum Jelly that allows you to stay moisturized on the go.
When it comes to hyperpigmentation of the body, I commonly see patients looking for treatment regarding atopic dermatitis (a form of eczema), as well as those with extremely dry sensitive skin which can also lead to skin discoloration. This is typically due to inflammation in the skin that often leads to constant scratching and thickened areas of the skin. When it does affect the skin, I recommend treating it with a fast-acting hypoallergenic moisturizer like Vaseline Clinical Care Extremely Dry Skin Rescue Healing Moisture Lotion with Barrier Repair Complex™. It's the best option for immediate and long-term skin care. For those that prefer a more occlusive moisturizer Vaseline Original White Petrolatum Healing Jelly is also very effective to help heal your skin barrier.
It's important for everyone to identify the basic signs of common skin conditions and have a few at-home remedies to care for them. However, as a Board-Certified Dermatologist I highly recommend consulting your local dermatologist on any issues that may arise on your skin. Click HERE to book an appointment near you.