The Stress that Triggers Stroke and Self-Care
Mental Health Awareness Month
By Cheyenne Tyler Jacobs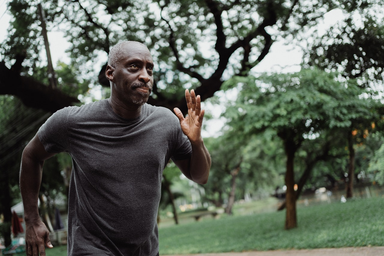 According to the American Stroke Association, Stroke is the leading cause of disability and ranks number 5 as the cause of death in America. The National Heart, Lung, and Blood Institute defines stroke as a blockage stopping blood from carrying oxygen and nutrients to the brain. In addition, stress has been a leading cause of death on the rise and impacts individuals younger and younger.
One stressor that too many deal with is stress due to employment studies continuously showing a link between job stress and risk for stroke. In jobs that are high demand but low control, individual increases their risk of stress by 22% compared to those who work in more controlled environments.
The stress of a job also ties into financial stress; with 2 in 3 American families being one missed paycheck from homelessness, the need to keep a job is critical. Navigating childcare is another stressor, and one study found most believe Women are to be the primary caregiver.
In 2019, 9.8 million mothers reported feeling burnout trying to balance being a parent and life. The stress of navigating life has become documented that burnout is no longer a simple phrase. Burnout is now categorized by the World Health Organization under its list of International Classified diseases.
With the rise of stress, the certainty of rising stroke could happen much faster than we think. For these reasons self-care is essential, and not only the fun stuff like getting your hair done but the hard stuff like saying No!
Ways to Reduce Stress and Self-care
Set a schedule. Get that planner you were eyeing and plan your day-to-day for less stress.
Delegate tasks and set boundaries with work. You do not have to answer that email at 8:37 pm.
Turn your phone off or on; do not disturb more throughout the day.
It is okay to ask for help!
Reconnect with the hobbies and joys outside of work and financial gain.
Reconnect with nature! A good walk or Vitamin D can boost the mood.
Protecting your mental peace and stress levels is a priority and should not be taken lightly. If overworking and not resting keeps happening, it will result in a stroke. Be sure to speak to your provider about your stress levels and assist with forming a plan to mitigate stress levels.
Stay connected to us on Instagram @HUEDCO
Site content is provided for informational purposes only and is not intended to be a substitute for professional medical advice, diagnosis, or treatment.