Ways to Combat Dry Skin
By Dr. Mona Gohara, M.D.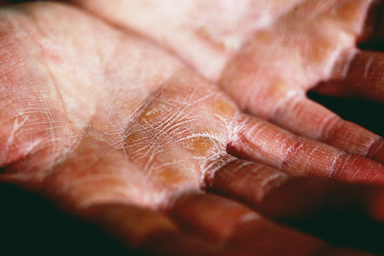 Every one of us has had the urge to skip moisturizing our skin. We all think, "is it actually necessary?" The answer of course, is yes.
That extra step towards hydration is indeed essential. Well moisturized skin is healthy skin. Believe it or not, adding on a lotion, cream, or oil is just one of the many ways to combat dry skin, especially in those ice-cold winter months. Here are tips to combat dry skin in these harsh winter months.
Choose Your Cleanser Wisely: It may seem hard to believe but the first step to hydrated skin starts in the shower. Harsh cleansers can strip the skin barrier of natural lipids and proteins leaving it weaker. Compromised barriers allow water to evaporate out and irritants to enter their way onto to the skin causing dry, flaky, or sometimes even itchy, or inflamed skin. The key is to use a hydrating, non-soap cleanser that will deposit moisture as it does its job. Bonus points if ceramides or other skin-identical lipids/proteins are on the ingredient list.
Shorter Showers: Long, hot showers are good for the soul, but not so good for the skin. To optimize hydration levels, shorter, warm (not excessively hot) shower times are ideal. Set a playlist that is 5-8 minutes long and time yourself. Adding music will add more pleasure to your experience and help keep your skin hydrated.
Timing (and towels) Matter: The best time to hydrate the skin is within minutes (less than 5) of leaving the shower or bath. You should pat, and not rub the skin dry with a soft cotton towel and then apply your favorite moisturizer. This locks in the ambient humidity and the water from slightly damp skin.
Lotions Are Lighter: Lotions are usually lighter on the skin than creams or oils. Choose the appropriate products based on your skin needs. Sometimes a seasonal shift is key, meaning it is helpful to use a lotion in warmer months and then heavier creams in the colder months. For optimal moisturization, look for humectants like glycerin and hyaluronic acid, occlusives such as petroleum jelly or squalene and emollients such as shea, or cocoa butter. My go-to lotion is any lotion from the newly relaunched Vaseline Intensive Care line. They are reformulated with patent-pending Ultra-Hydrating Lipids to help provide 88% more moisture and have technology to work on the skin to replenish its own ceramides for a strengthened skin barrier, making for great moisturizers.
Avoid Fragrances: Although fragrances can add a pampering, enjoyable element to skin care products, they add little benefit and can be irritants, and or allergens. In general, gauge your skin sensitivity before grabbing a heavily fragranced cleanser or moisturizer. Irritation or a true allergy can manifest as dry, itchy, inflamed skin.
Humidify the Air: It is certainly not unheard of to crank up the heat in your car or house on those blustery days. Maximum heat blasting through the vents can be another source of barrier compromise. Humidifying the air can help to soften the skin and cushion the excess heat blow to the skin barrier.
Beware of Over Exfoliating: Overuse of chemical or mechanical exfoliants can be a one-way ticket to "Drysville." Respect the barrier, and do not scrub off healthy skin cells.
Never Say No to H20: Skin is our largest organ. All organs require a healthy dose of water to function best. So, protect your largest organ, wear sunscreen, lotion, and drink water to stay hydrated each day!
Don't Forget Head, Elbows, Knees, and Toes: Often those spots on the face such as the lips and ears, get neglected in the hydration game. Make sure to give equal love to all body parts including elbows, knees, and heels. Consistency year round, makes the return of short sleeve and sandal weather a breeze!
See A Dermatologist: Sometimes dry skin is a sign of some other issue such as eczema, psoriasis, or a thyroid imbalance. See a Board-Certified Dermatologist to examine the skin and offer a skilled assessment as to what can be done to alleviate the problem. To find a dermatologist near you, please use the See My Skin platform, a tool created by Vaseline and HUED to help people with Black and Brown skin find dermatologists that are experts in treating their skin with the superior care their skin deserves.