Black Leaders in Health
By Jada Vanderpool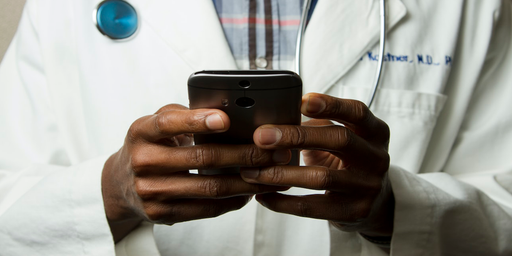 Catherine Coleman Flowers
Climate activist, environmental health researcher and author Catherine Coleman Flowers has made it her mission to prove that the climate crisis is about our health and access to basic sanitation rights just as much as it is our environment. In her book "Waste: One Woman's Fight Against America's Dirty Secret," she uncovers how systemic racism and geographic prejudice have induced Third World conditions in Alabama and other cities across America.
Dr. Elizabeth O. Ofili
Dr. Ofili is an internationally recognized cardiologists and the Professor of Medicine at Morehouse School of Medicine, with a focus on heart disparities and women's health. In 2000, Dr. Ofili became the first woman to become president of the Association of Black Cardiologists. As president, she spearheaded the African American Heart Failure Trial, whose findings led to a change in practice guidelines for the treatment of heart failure in African Americans. In her 41-year tenure, she has pioneered several clinical trials and programs including as the founder and Chief Scientific Officer of AccuHealth Technologies Inc. and ABC Center for Women's Health and Epidemiology.
Dr. Erlanger A. Turner
Clinical psychologists and assistant professor of Pepperdine University Dr. Turner is challenging the mental health stigma in the Black community. In his latest book "Mental Health Among African Americans: Innovations in Research and Practice," Dr. Turner presents a new theoretical framework for understanding mental health disparities that emphasizes the need for culturally sensitive clinical practices. Dr. Turner is a frequent media contributor, and often discusses systemic racism on Black youth and Black men. His podcast "The Breakdown with Dr. Earl: Mental Health Podcast" covers topics like emotional intelligence in Black boys, coping with racial trauma during COVID-19 and depression in Black men.
Angel Love Davis – Shop Life Angels
This VH1 reality TV personality translated her love of fashion on the screen to off of it in her full time role as a ER registered nurse. Davis created Shop Life Angels, a scrubs line of "innovative functional uniforms for the workforce." Her scrubs offer a trendy take on traditional medical attire with peplum uniform tops, zipper scrub pants and more.
Dr. Dale Okorodudu
Dr. Okorodudu is a physician the founder of Black Men in White Coats, an organization that seeks to increase the number of Black men in the medical field through mentorship and exposure. The program's annual youth summit brings together students, parents, educators, clinicians and community leaders to inspire youth to pursue careers in health. In addition, his programs DiverMedicine Inc and PreMed StAR aim to provide online recruitment opportunities for premedical students and access to resources. Dr. Okorodudu has authored three books to promote diversity in the medical field, including his most popular book "How to Raise a Doctor: Wisdom from Parents Who Did It."