The Impact of the Corner Store
Food Deserts in the Community
By Cheyenne Tyler Jacobs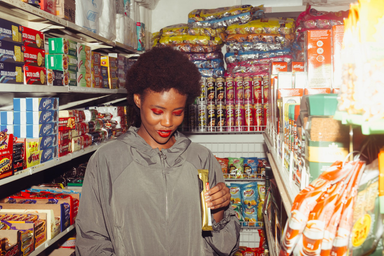 Specific experiences seem similar in our storytelling when growing up in communities that center marginalized people of color. One, in particular, the corner store, aka the mini-mart, bodega, whatever you called it, they are the one-stop shops for the local neighborhood.
Individuals can get groceries, medications, news, and it is a community gathering spot. Unfortunately, although they seem to be a staple in the communities of marginalized people of color, they lack many of the staple items our bodies need and the culturally competent doctors the community needs.
According to Feeding America, hunger and food insecurity impacts 12% of our 41 million population. Food insecurity can be seen clearer in communities across the country where marginalized people of color unknowingly live in Food Deserts.
Food Deserts are low-income tracts in which a substantial number or proportion of the population has low access to supermarkets or large grocery stores. Many corner stores lack items or large quantities of fresh fruit and vegetables but continue to have bags of chips, sodas, and processed foods, high in sodium and high in sugar.
Many providers have admitted that food deserts are "complex problems" that require continuous dialogue between patients and providers. Providers must have the cultural competency to have these conversations before making recommendations.
Fast Food: Oppression Through Poor Nutrition states that poor nutrition can lead to:
Heart Disease and Stroke
Lack of Focus
Deficits in Brain Function
Insufficient Sleep
In children, poor nutrition can show a lack of focus or other disruptions in the classroom. Hunger in children is why school meal programs are essential because, for some students, it may be their one daily meal. Currently,22 million children in America rely on school programs for breakfast and lunch.
Image By: The Barbecue Lab
With 12% of our country experiencing food insecurity, food justice should matter to everyone within the healthcare system. We cannot adequately advocate for healthy communities until we address food insecurity which looks like:
Creating community garden programs
Understanding adequate community transportation
Understanding, not all grocery storesare NOT the same or benefit every individual community. Farmers Markets > Grocery Stores (farmers markets more affordable than grocery stores)
Have more health care professionals speaking out about food deserts and food insecurity.
Check out State Anti-Hunger Organization Lists to see what your state is doing to end hunger:
We also encourage you to continue asking questions and expressing concerns when engaging with your provider. Questions such as those below can start the conversation:
Do you understand what a Food Desert is and how it impacts my choices?
How can I supplement my diet with what is in my surrounding area?
Are you aware of any programs (i.e., community gardens, transportation) in that I am eligible to participate?
What other health concerns are you finding based on my diet? Do we have a plan to address them?
Do you understand the cultural significance of the foods I eat?
These questions allow open dialogue and a collaborative approach between the patient and physician when approaching nutrition. In addition, during the summer of 2022, HUED will be launching its E-learning pilot course centering on cultural competency. This program will equip care seekers and providers with the information needed to understand how these health detriments impact us individually and as a community.
Subscribe to the HUED newsletter to stay up to date about the launch of our e-learning platforms.
Achieving food equity is a system issue that requires change beyond community effort. Finding a provider that understands this health detriment can help open a dialogue about nutrition.
Stay connected to us on Instagram @HUEDCOand subscribe to our newsletter.
Site content is provided for informational purposes only and is not intended to be a substitute for professional medical advice, diagnosis, or treatment.