Back to School and Back to the Basics
How to Keep Your Child Healthy in the Classroom
By Cheyenne Tyler Jacobs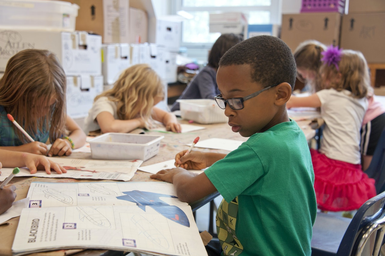 Summer is starting to wind down for all those headed back to the classrooms, so returning to school is quickly approaching. In recent years, school has created an interesting mix of anticipation and hesitation in our global pandemic. We are still navigating our Covid-19 pandemic, and now we are dealing with the potential for a rise in Monkeypox.
This does not only impact students and children while in class, but it makes the probability of taking these illnesses home to family higher. In addition, according to Skin Sight, children are in close proximity to each other and still have developing immune systems, which is why illnesses spread quicker within children. Below is a list of techniques and products to help keep your child and students safe during this academic school year.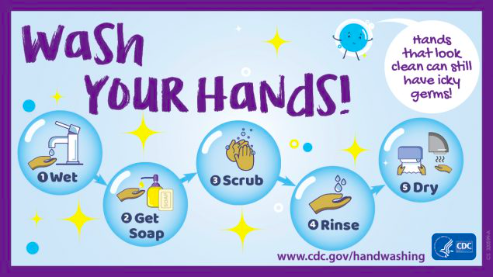 Wash your hands
The Center for Disease and Control Prevention also outlines washing your hands properly. One main takeaway is after lathering with soap and water, scrub your hands for 20 seconds before rinsing your hands. Also, note that hand sanitizer is not the same as washing with soap and water; washing your hands should be done whenever possible.
Limit Touching
This is easier said than done since children learn through touching and exploring the world around them. Encourage them to wash their hands before touching their face and to gently correct at home if kids are excessively putting their hands or items in their mouths. Practicing at home can be very helpful before the school year begins.
Healthy Habits
The outbreak of Covid-19 and Monkeypox has sparked so much conversation about being healthy and avoiding illness. Part of that conversation is also having healthy habits like a balanced meal and adequate sleep. Creating a routine that upholds both the caregiver's and child's needs can benefit the household's overall needs.
Keep up with medical appointments
It is essential to ensure that your child is up to date on their medical appointments and any vaccinations they may need. This will help keep them protected; if they become sick, having a pediatrician will help them get the necessary medication and help.
We hope this back-to-school season will be full of growth and accomplishments. But, most importantly, we hope this advice helps maintain continued health.
Site content is provided for informational purposes only and is not intended to be a substitute for professional medical advice, diagnosis, or treatment