Staying Safe and Having Fun In the Pandemic
By Cheyenne Tyler Jacobs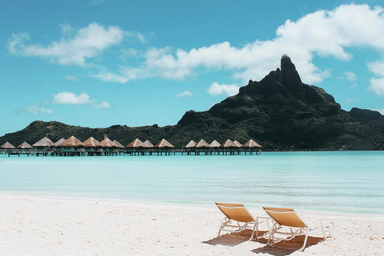 Spring is here, and summer is peeking out over the horizon! It is time for spring break, warm weather, vacations, and any excuse you can come up with to clock out early. First, however, we must not forget that we are dealing with a global pandemic. It has been over two years since the start of Covid-19, and the CDC warns of new variants surging.
Frontliners in the pandemic acknowledge the mental toll referred to as "Pandemic Fatigue" of keeping a distance or being aware for over two years. Being mindful is how we can stop the spread and slow the infection rate and mutation of Covid-19. Two significant ways to stop the spread are getting routine tests. Learning more about the covid vaccine is another way to help protect yourself and others fronting the virus.
The good news is we can all still find fun and adventure in the pandemic, and forming connections does not have to be put on the back burner. Below are some ideas and health practices that can help to protect you and your loved ones from Covid-19 while also enjoying the season.
Steps to Ensure Individual and Community Health
Who doesn't brunch? Try to prioritize eating outside, and you can take cuter pictures out.
Washing your hands is always best! But make sure to carry a small bottle of sanitizer or wipes when you go out just in case.
Test Test Test

Test when going to and returning from significant events and trips
Test if you work around a lot of people every other week
Request free tests (here), and local pharmacies have take-home tests you should use for emergencies.

Research is your friend! Look up the covid numbers of where you are traveling too. This can help you be more prepared.
Wear your mask in crowded places! Although mandates are lifted in areas, they are still helpful.
We know weekend plans can get packed but try not to go from to event without proper testing.
Activities In the Pandemic:
Eating outside at a restaurant or trying packing a meal for the park.
Outside workout classes!
Day trips.
Grab some friends and enjoy a beach day
Drive-in Theatres have become more popular since the pandemic!
The balance between responsibility and fun can take preparation, but it is worth it when it involves protecting our health. So grab your friends and your mask and enjoy the warm weather. Don't forget to take those covid tests.
Stay connected to us on Instagram @HUEDCO and subscribe to our newsletter.
Site content is provided for informational purposes only and is not intended to be a substitute for professional medical advice, diagnosis, or treatment.