Centering the Margins in Mental Health
Platforms You Should Follow
By Cheyenne Tyler Jacobs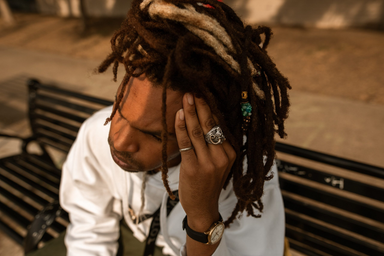 During July, we bring awareness to the mental health in BIPOC and marginalized communities of color. One research study points out how structural racism impacts the mental health of marginalized people of color. Dealing with institutional oppression on a daily basis has an impact on marginalized communities' mental health and our navigation of the world and resources.
Not having resources readily available is another reason many mental illnesses go undiagnosed in communities of marginalized people of color. Below are statistics that outline why we need to center BIPOC and marginalized communities of color in mental health:
The research continues to show how underserved our communities are, and for that, we have suffered. However, over the last few years, the rise of social media has allowed many mental health professionals and organizations to share resources for free, which has been an asset to many people. Here we have compiled a list of different platforms that give helpful information and resources online:
Although none of these platforms absolve the need for a licensed therapist that can be seen regularly, it can help. Finding a therapist and getting daily overarching advice from a licensed professional. If someone requires a licensed therapist, please visit the HUED directory and search for a therapist in your area. Mental health is important, and we need more readily available resources to help the communities most impacted to have collective mental wellness.
Site content is provided for informational purposes only and is not intended to be a substitute for professional medical advice, diagnosis, or treatment.