HUED's Health Equity Revolution Will Be Evidence-Led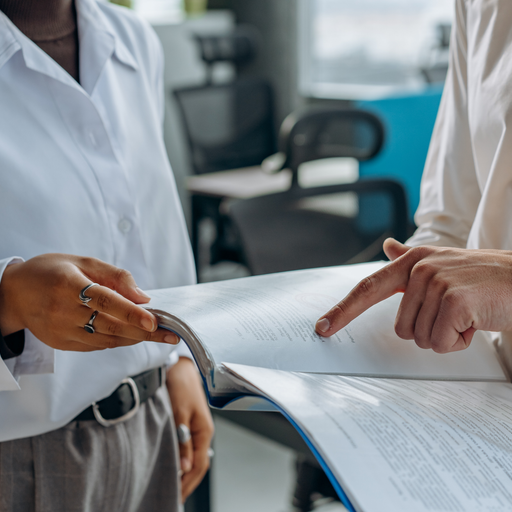 The digital health equity company is pleased to announce the launch of our white paper "Developing Health Equity Education."
Health equity and inclusion, including technology-driven entities such as HUED, is a growing, dynamic and fast-paced opportunity within the healthcare industry. Despite the abundant research on the topic, healthcare professionals may not always have the bandwidth to consider a patient's social determinants of health (SDOH) to provide them with quality, equitable care. By learning and developing an awareness of SDOH that impacts patients' health, they may be able to offer alternative treatment options to target the root of the issue better.
It is, therefore, important that comprehensive information is gathered and shared on the state of progress of evidence based research and the implementation of mandates and requirements both state-to-state, and nationally that would ensure that a provider has access to this type of education and resources. Additionally, it is important that decisions about the use of health equity driven tactics and solutions in health systems are aligned with the evidence that is continuously being updated.
That is where HUED comes in.
We believe equitable healthcare starts with educating healthcare professionals on how to better care for those communities who are typically overlooked and underserved.
Download this white paper to learn the four strategic categories on why we are tackling health equity education — in both process and outcome:
Leadership and oversight are necessary to ensure that healthcare systems take a 'evidence-based' approach to improving the lives of Black, Latinx and Indigenous populations when it comes to health outcomes. We created courses to be both informative, to increase awareness, and transformative, to change the behavior of healthcare providers. We utilized learning theories such as andragogy and transformational learning theory and an adapted ADDIE instructional design model to design and develop our courses.

Policies should focus on the entire ecosystem of SDOH research, development and implementation rather than just one aspect of the patient life cycle or demographic. There are unique considerations we experienced when developing health equity education. First, although words have precise definitions, there is still ambiguity in the diversity, equity, and inclusion space. Between our content and research teams, we engaged in lengthy discussions to decide which language was the most inclusive and least harmful to the populations we aimed to serve.

National standards and regulatory processes should ensure interoperability, safety, transparency and efficacy of education in health settings.

Engagement with stakeholders such as patients, healthcare practitioners, and industry should be proactively pursued through highlighting the demonstrable benefits of specific uses of provider upskilling in health systems. Pre- and post-assessments allowed us to identify possible behavior changes using a Likert scale measurement for predetermined prompts. Each prompt gauged a level of behavior change through attitudes, subjective norms, and perceived behavioral change.
All insight, recommendations and case studies within this white paper are grounded in information and experience shared by our Director of Clinical Research and Health Education, as well as Instructional Designer.