The Role of Health Education in Advancing Health Equity
By Tineciaa Harris, Health Education and Research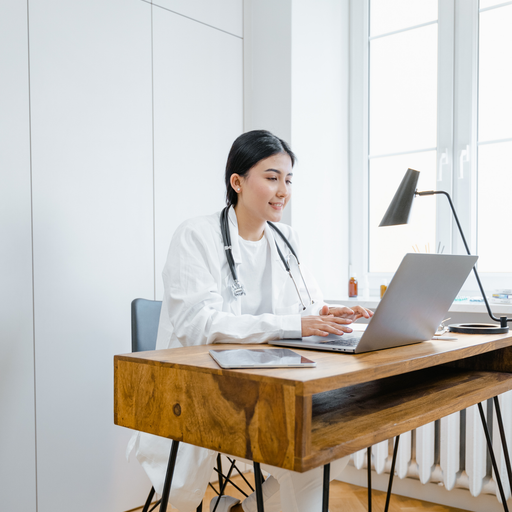 By now, we may have all heard of the term "health equity". As we entered 2020 and the pandemic literally changed our world, so did our understanding of social justice and health equity. Before then, health equity, diversity, equity, and inclusion were terms only used by the practitioners who worked in those fields and spaces.
Now everyone uses these terms sometimes interchangeably, and sometimes inaccurately. Here, at HUED we believe advancing and achieving health equity is the gold standard to creating and sustaining equitable and inclusive systems, particularly in healthcare.
To level set, let's define health equity. Health equity is fair, just, and optimal care for all. The Robert Wood Johnson Foundation defines it as "a fair and just opportunity to be as healthy as possible".
To advance and achieve health equity, several factors must be considered. Things like poverty, discrimination, lack of access to education, healthcare, safe environments, and even housing. Understanding these conditions or social determinants of health is pivotal in moving the needle.
At HUED, we believe health education plays a huge role in advancing health equity. Here's why:
Our education is informative: To advance and even understand health equity, we must understand how social determinants of health, unconscious biases, and cultural humility explain the fullness of a person's health. We provide meaningful and thought-provoking information that encompasses the historical evidence and current implications of health equity and social justice. We explain, in an engaging and reflective way, how discrimination is woven into our systems of care.
Our education is transformative: We believe that causing radical and positive change in outlook and character is an excellent and sustaining way to change behavior, and therefore create positive outcomes. Our education creates moments of reflection and meditation, which improves capacity for awareness and acceptance of thoughts.
Our education is imperative: Traditionally and historically, medical education did not include topics like unconscious bias or social determinants of health, only genetics or disease processes, or anatomy and physiology. However, as medical knowledge continues to accelerate and our world becomes increasingly diverse, it is imperative that we understand health is influenced by our neighborhoods, our workplaces, and our communities. Our education builds the foundational blocks of health equity for healthcare professionals, health systems, institutions, and organizations.
Health education plays a role in dismantling and positively disrupting our current system. It allows us to create interventions that are effective, change behaviors that are sustainable, and advance health equity for all.
Ready to find a health equity partner for your organization? Learn about HUED's solutions, HERE