HUED and Susan G. Komen® Announce Partnership to Fight Inequities in Healthcare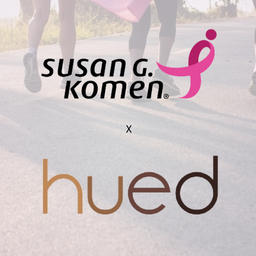 The collaboration will result in an all-virtual summit featuring senior health care executives, clinicians, patients and advocates presenting high-level, transformational strategies and solutions for achieving health equity.
WASHINGTON D.C. — What's better than one organization fighting to address systemic challenges within healthcare? TWO. Susan G. Komen® and HUED are thrilled to announce a dynamic partnership aimed at raising awareness and addressing breast health inequities in historically marginalized communities. By combining their strengths and expertise, the two organizations will host a groundbreaking virtual summit that will bring to light the critical issues surrounding health disparities, share solutions and drive positive change in breast cancer outcomes.
The virtual summit, titled "Health Equity Revolution: Solutions that Empower Patients, Caregivers and Advocates to Advance Health Equity," will take place on September 20, 2023, from 10 am to 4 pm CDT. The event will feature engaging sessions, thought-provoking panel discussions, and informative presentations led by distinguished experts and leaders in the fields of healthcare, social justice, and public policy with perspectives from patients and advocates. Participants can expect to gain valuable insights into the root causes of health inequities and discover collaborative approaches to bridge the gap.
Susan G. Komen, renowned for its dedication to eradicating breast cancer and improving women's health, has long been a champion in the fight against health disparities. By joining forces with HUED, a trailblazer in innovative health equity education and resources, they aim to leverage their collective impact and reach a broader audience.
The virtual summit will encompass a wide range of topics, including but not limited to:
Racial and ethnic disparities in healthcare access and outcomes as it relates to breast cancer.
Socioeconomic factors contributing to health inequities.
Empowering individuals to advocate for their health and well-being.
Strategies for cultivating an inclusive and equitable healthcare system.
"We are incredibly excited about this partnership with Susan G. Komen," said Kimberly Wilson, Founder & CEO of HUED. "By combining our efforts and resources, we can drive meaningful change and work towards a future where health equity is a reality for all. Through this virtual summit, we aim to amplify voices, share knowledge, and inspire action to eliminate health disparities and ensure no one is left behind."
"Collaboration is a key part of the Komen Health Equity Revolution, where we're working to help create a world without inequities to ensure all people get the care they need and achieve health equity. Partnering with HUED is a wonderful opportunity to connect with patients and their caregivers to continue this work," said Paula Schneider, CEO, Susan G. Komen. "This summit is a powerful event as it allows us to dive into personal stories, share breast health resources and solutions that help attendees feel empowered to take action in support of their breast health, and highlight the importance of advocacy and the patient voice."
Registration for the virtual summit will be free and open to the public, allowing individuals, healthcare professionals, policymakers, and advocates to participate actively and contribute to the collective effort of creating a healthier, more equitable world.
For more information and to stay updated, please follow the conversation on Instagram @huedco and @komenhealthequityrevolution.
###
HUED is a digital health equity company creating equitable and inclusive healthcare experiences for Black, Latinx, and Indigenous communities. We believe equitable healthcare starts with educating healthcare professionals on how to better care for those communities who are typically overlooked and underserved. We replace outdated implicit bias training that simply "checks a box" with physician-led content and courses that train clinicians on anti-racism, identifying health conditions that are largely missed on patients of color, and how to provide culturally sensitive/humble care.
Susan G. Komen® is the world's leading nonprofit breast cancer organization, working to save lives and end breast cancer forever. Komen has an unmatched, comprehensive 360-degree approach to fighting this disease across all fronts and supporting millions of people in the U.S. and in countries worldwide. We advocate for patients, drive research breakthroughs, improve access to high-quality care, offer direct patient support and empower people with trustworthy information. Founded by Nancy G. Brinker, who promised her sister, Susan G. Komen, that she would end the disease that claimed Suzy's life, Komen remains committed to supporting those affected by breast cancer today, while tirelessly searching for tomorrow's cures.